---
TOUCH BRIDGE SCHOOL
Since 2014, TOUCH started the Bridge school project. This is a School Readiness Programme through an informal education system for street children. A well-equipped bus goes to various locations where street children are not able to attend formal schools. Currently this project runs for around 125+ street children who belong to families with no proper shelter and livelihood; living on footpaths, under flyovers or foot over-bridges.
Touch staff & volunteers engage these children through games, songs, plays, stories along with modern audio-visual instruments to impart education in an attractive and easy to understand way. Children are provided daily nutritional supplement during these sessions. Regular health checkup of these children helps in providing them preventive health care interventions.
TOUCH BALGRAM
TOUCH Balgram – Incomplete education is akin to half-baked freedom, dreaming of completing a formal education is a distant dream for the lesser privileged children living on the streets.
TOUCH Balgram (Village: Vihigaon, Tal: Shahapur, Dist.: Thane,Maharashtra) is the next step of the Bridge School project in order to enable these children to receive a formal education. TOUCH Balgram enables the children who are motivated to receive a formal education to stay in a safe and homely atmosphere in Balgram. They are provided with all basic facilities like food, lodging, health-checkups, extra-curricular activities etc. with housemothers as well as qualified teachers and trainers to take care of them. These children also attend a formal school with the other local children.
TOUCH TEXTBOOK BANK
TOUCH has a network of textbook-banks that store and circulate textbooks of higher studies and university education in India. Rural students pursuing higher studies but without sufficient resources are benefited through this network of textbook banks. TOUCH is running textbook banks at four locations : Vihigaon, Mumbai, Gondhia and Chiplun at present.
---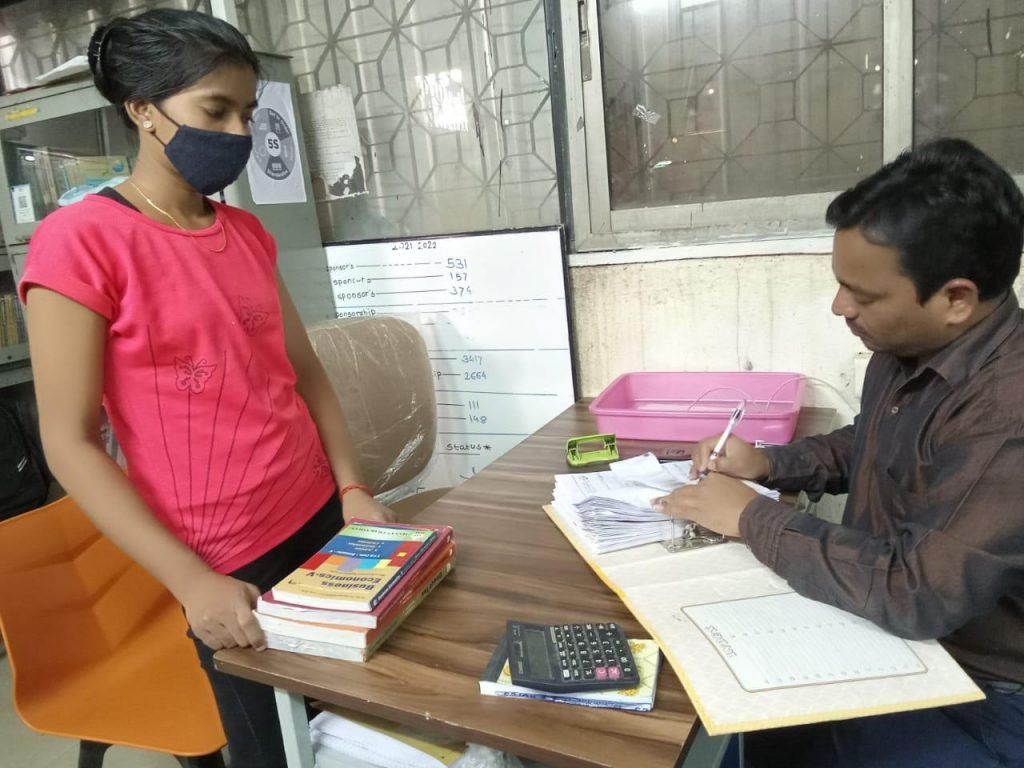 ---
MIDAS TOUCH:
CHILD SPONSORSHIP PROGRAM
The Midas Touch educational child sponsorship programme works on a three guardian per child principle. A child from BPL family/ Dysfunctional family/ Single-Parent family is selected. Touch coordinates between the child's guardian and the funding partners in the process of child educational process to make it seamless and hurdle free. These three guardians ensure the child's uninterrupted education.
Children from underprivileged families pursuing their education find it difficult to get all the educational resources and support from their families due to poor financial conditions. When sponsorship is granted to these children then their families become more supportive and the children find the means to complete their education.
TOUCH ASHA SADAN
The Children brought up in orphanages are left to fend for themselves after 18 years. Asha Sadan is a home for orphans above 18 years. we are their parents to these children in mentoring them in their future life. We are having 9 youngsters in Asha Sadan pursuing higher education.
RESIDENTIAL SHELTER is the ultimate solution for students where they can stay along with their peers, study and increase the capacity of gaining knowledge and help them to stand on their feet and lead a prosperous life. ASHA SADAN has an accommodation capacity of 15 students. TOUCH strives to support them throughout the process of completing education and also encourages them to pursue higher studies and supports for the same.
TOUCH
VOCATIONAL TRAINING
A. Women Empowerment
The Sewing activity has been started by TOUCH at Vihigaon, Shahapur dist Thane since last year. The first batch of 20 women is undergoing training. We plan to connect them to potential end users which will ensure the earning. If women see visible results their participation in all other related activities are ensured.
We plan to start leadership development among the beneficiaries once satisfactory leaderships developed & required training is given. Slowly the control of the programme will be handed over to them.
B. Computer Literacy
TOUCH provide free basic knowledge of Computer and Technology to Tribal youth in villages around Balgram.
Majority of beneficiaries participating who were unskilled initially after our intervention and awareness about the usage of these means will be knowledgeable enough to use these means for accomplishing their basic tasks. participation in this programme can be increased by spreading awareness and information about the activity and encouraging the youth to attend the programme.
Providing the skills and vocational training will built up confidence among the youth to get better opportunities in the future and thus will also ensure participation as these trained youth will encourage their peers to take advantage of the programme and be benefited.
DISHA CHILD DEVELOPMENT CENTERS
The callous and insensitive attitude of the torch bearers of the education in rural area leaves the school children without concern and solicitude for their future.
The substandard and poor quality of education in rural areas fails to ignite the spark in the minds of these children for education. This leads to high school drop outs in rural areas.
Child development centers address this issue by conducting non formal activities for rural children to improve their academic and non-academic abilities through promotion of sports, arts, crafts and reading. This is a structured programme on daily basis.
Children are also provided with supplemental nutrition daily to check the problem of malnutrition prevalent in rural areas.
As a result children are sustaining in education and are dreaming big in their lives.
HEALING TOUCH
Healing TOUCH is low cost but high impact measures to arrest the disease or infirmity at the root cause through mass screening of rural children from marginalized section of society
TOUCH identifies and intervenes in correctable physical, visual and hearing handicap which may have a grave effect on normal development of the child. Mass deworming and correction of micro nutrition save the children from vicious cycle of disease and malnutrition through healing TOUCH program.
The power of goodness in the society helps bring positive transformation in the lives of marginalized. In the journey of TOUCH, society supports & encourages TOUCH in all the endeavors.
Many underprivileged children in far reach and remote places of country are awaiting for timely help and your Midas TOUCH today.
We appeal you to join hands with us and be a member of TOUCH family
TOUCH
SPORTS ACADEMY
TOUCH center is running its Balgram covering 55 (Street Children) children transferred from Bridge school where children get homely atmosphere to groom from last 3 years and needs support for infrastructural changes with modern sport equipment's for students to carry regular sport practice in child friendly atmosphere.